According to ancient Sàmi traditions, the sacred spring,
"kaltio", can cure illness and refresh the mind.
We believe that a delicious meal and
genuinely warm service do the same.

This is how our restaurant is named Kaltio
(in Inari sàmi language käldee).
Santa's Hotels will take you through a journey to the flavors of the Nordic,
where genuine arctic flavors, feelings and people join together!
Share your experience with your close ones: our dishes are meant to be enjoyed together!
---
---
TO START WITH
Collect a selection of Arctic flavors and enjoy!
Home Made Potato Flat Bread "Rieska" and Brown Butter L
3,00
Salad à la Kaltio L,G
Assorted salads, pickled vegetables, spring onions,
freshly harvested potatoes, mustard sauce, with
either cold-smoked salmon or smoked reindeer
(choose one)
9,00

Creamy Mushroom Salad L,G
Mushrooms, chives and sour cream
7,00

Reindeer Rillette L,G
Pulled reindeer meat, red onion-cranberry compote and lingonberry cream
9,00
Grayfish Skagen & Home Made Potato Flat Bread "Rieska" L,G
10,50

Smoked Reindeer Roast L,G
Traditionally smoked reindeer roast, lingonberry cream and pickles
12,90
Cold Smoked Salmon Mousse L,G
Salmon, pickled red onion and capers
9,00

Grayfish Soup & Roasted Trout L,G
11,90
---
FROM THE KITCHEN
Traditional Sautéed Reindeer L, G
Smashed potatoes, lingonberry and pickles
27,90

Reindeer grilled and pulled L, G
Grilled reindeer, reindeer rillette, lingonberry cream, red onion-cranberry compote, pepper sauce and seasonal vegetables
36,90

Roasted Trout L,G
Grayfish-potato salad, morel sauce, seasonal
vegetables, crispy kale and roe
32,90

Mushroom Risotto L,G
Pickled mushrooms and parmesan cheese
18,90

Grayfish Soup & Roasted Trout L,G
18,90
---
FROM THE GRILL
Ready on the plate with almond potato fries, coleslaw, tomato salsa and ketchup. You only have to choose the main ingredient for us to grill.
Kaltio Burger L,(G)
150g beef patty, brioche bun, salad, tomato, smoked reindeer, Monterey Jack cheese, mustard mayonnaise and red onion-cranberry compote
(Also available with vegan patty and/or gluten-free bun)
23,90

Grilled Chicken L,G
With herb seasoned butter
23,90

Beef Entrecote 200g L, G
Pepper sauce, garlic & herb seasoned butter
36,90

Marinated Vegetable & Mushrooms L,G
18,90
---
HELLO SWEETIE PIE!
Kaltio Chocolate cake L,G
Raspberry-mascarpone mousse,
roasted white chocolate
12,50

Malt Toast with Ice Cream and Berries L
12,50

Ice Cream and Caramel sauce L,G
Two scoops of vanilla ice cream, berries, salted
caramel and roasted white chocolate
9,50
---
*Reindeer meat is from Finnish Lapland.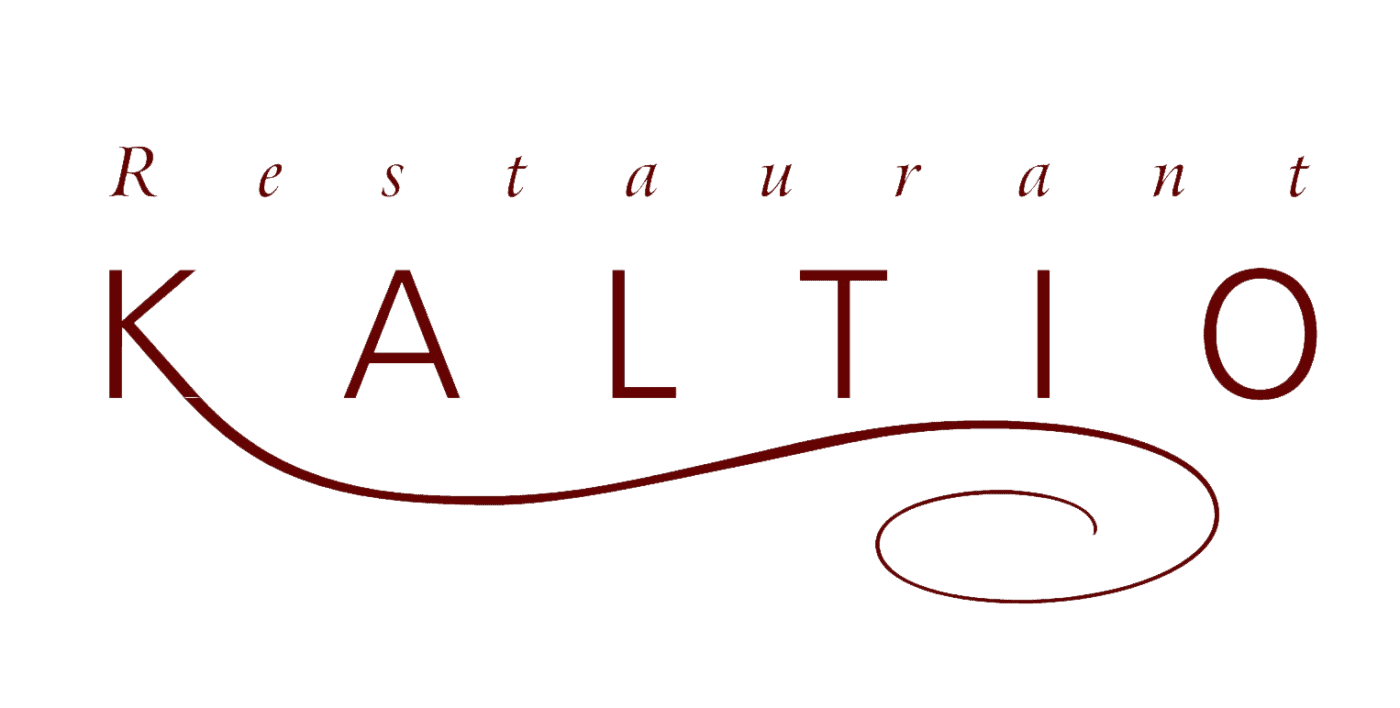 ---
Find us here:
Lutontie 16, 99830 Saariselkä
Table reservations: +358 400 102 191
See the opening hours: Restaurant Kaltio – Santa's Hotels (santashotels.fi)