If you've been planning a trip to Lapland, you have surely came by Santa's Village in Rovaniemi where Christmas is all year round. There are some staple activities to your christmassy holiday such as reindeer and husky rides, meeting the Santa Claus and hunting Northern Lights but what else can you do in Santa's Village?
Santa's Village is located about 8 kilometers from the downtown Rovaniemi and about 2 kilometers from Rovaniemi Airport. Attracting thousands of travellers a year it provides an unforgettable Christmas experience.
Santa's Village is only a few minute and few hundred meter walk away from Santa's Igloos Arctic Circle.
Here are our tips for what to do in Santa's Village!
Cuddle with animals at Elf's Farmyard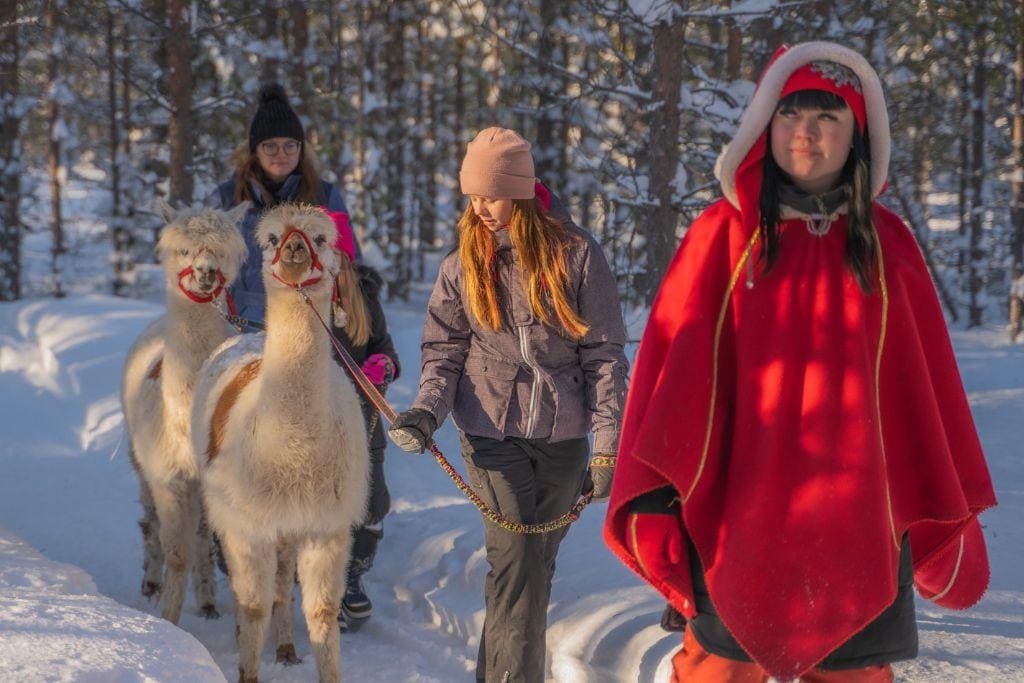 Elf's Farmyard is a small petting zoo in Santa Claus Village in Rovaniemi. Find the small farmyard right in Santa's backyard and meet the reindeer, alpacas, sheep, llamas, goats, rabbits and different birds. You can watch domestic animals in their daily activities under Arctic weather conditions and, best of all, you can pet and feed some of them.
Elf's Farmyard's specialties are reindeer and alpaca walks. Take an alpaca or reindeer for a walk through the glittering forests and experience nature in a way out of ordinary. A skilled guide will come along for it.
Elf's Farmyard is open all year around.
Go sledding and ice skating in SnowmanWorld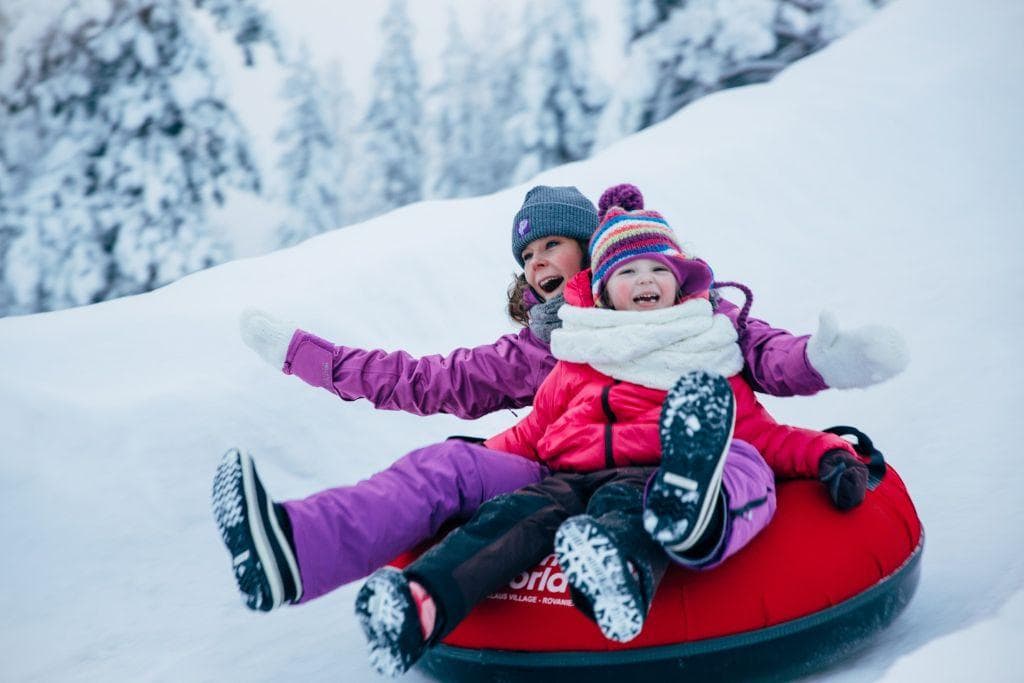 Sledding and ice skating are core memories from childhoods' of many Finns. You can experience the child-like joy at any age and SnowmanWorld is the perfect place for that!
There are ice and snow slides for everyone in SnowmanWorld's bigger and smaller sledding hills. If you are interested in trying ice skating but have no experience you will be provided a skating lesson. In the between of all the snow and ice fun, you can make a stop in their ice bar for warming drinks.
SnowmanWorld is closed for spring and summer and will be reopened for the winter.
Become an elf at Elf's Hat Academy
On the Arctic Circle, close by Santas' Main Office, there is a magical place named Elf Academy. It is an academy like no other – the place where different kind of elves gather to learn the ancient elf wisdoms and crafts.
Expect to become one of the elves, sneak peek into their daily lives in the academy and experience the preparations for Christmas on the Arctic Circle. Upon graduation, our students will receive a special elf mark to symbolize the newly acquired wisdom and, of course, an Elf Academy graduates' diploma to always remember the secrets you learned.
Book your academy experience from Snowmobile Park.
Meet the sweet Mrs. Claus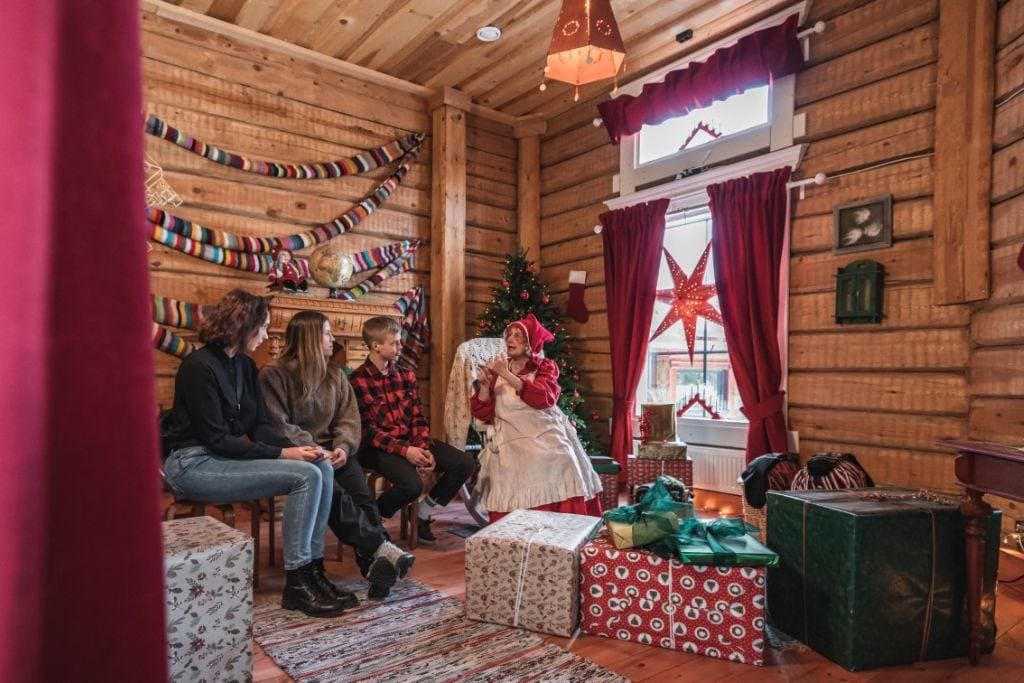 For years Santa Claus has been doing all the meetings himself but lately Mrs. Claus has also decided to step in. Meet Mrs. Claus and take a picture with her at Mrs. Santa Claus' Christmas Cottage.
Mrs. Claus and her elves will guarantee you the best visit possible!
Shop Finnish Design from factory outlets and local workshop stores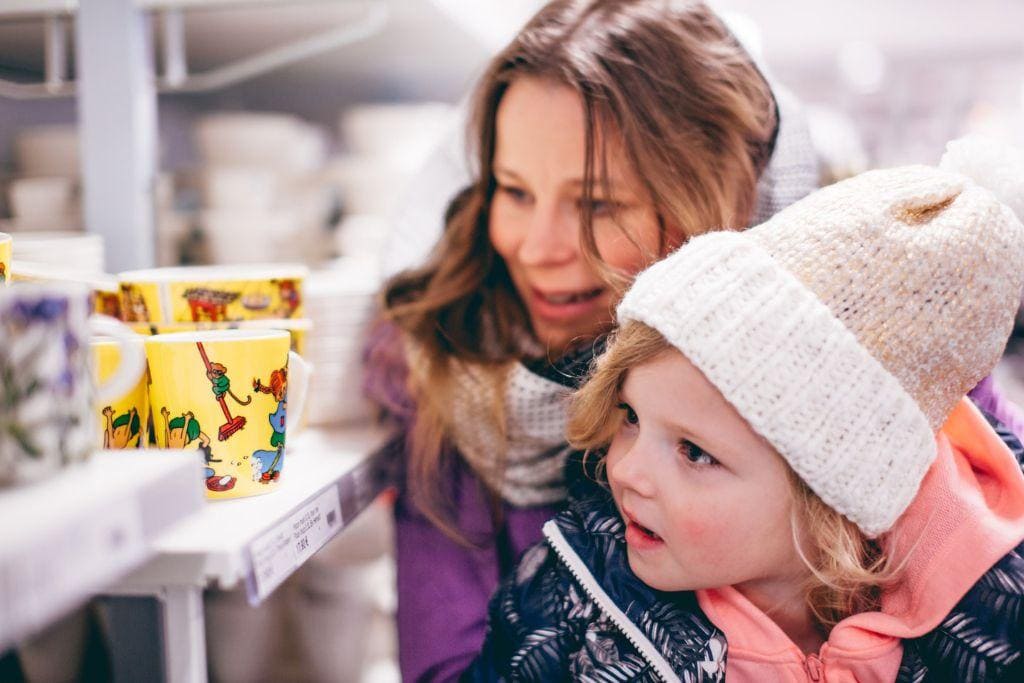 For locals Santa's Village is known for its shopping possibilities. With multiple factory outlets of beloved Finnish brands Santa's Village makes shopping fun and atmospheric whether it be for Christmas or souvenirs.
Find the outlet stores of Iittala, Marimekko and Pentik right next to the main square of Santa's Village. Shopping at the local workshop store of Marttiini for handicrafted Finnish knives is definetely worth it too.
Learn more Rovaniemi area here!