The new Santa's Hotel Rakka offers 42 hotel rooms and a scenic restaurant for visitors right in the embrace of Saana-fell and Käsivarsi Wilderness Area. The hotel's high-quality and Nordic design create a spectacular contrast with the rugged fell landscapes opening up from the floor-to-ceiling windows.

Santa's Hotel Rakka is part of the Lappish family-owned Santa's Hotels -chain. The new design hotel complements the chain's previous accommodation selection in Kilpisjärvi.
"We have been operating in Kilpisjärvi since 2015, when we bought 22 holiday apartments. At first they were only open during peak seasons. Since then we have been apart of developing the region's tourism in the long term, and as a result, for the past years our apartments have been serving guests year-round. The new hotel and restaurant are a carefully thought-out decision, the goal of which is to meet the growing, demand in Kilpisjärvi", explains Maarit Aho, CEO of the Santa's Hotels chain.
In Kilpisjärvi, the growth of tourism can be seen especially in the growing demand for hotel room accommodation in addition to apartments and cabins.
"For years, our partners have been asking for hotel accommodation in Kilpisjärvi, which would be of a high quality and open all year round," says Eveliina Korhonen, Santa's Hotels' Director of Sales.
Check-in to nature
The design of Santa's Hotel Rakka is inspired by the surrounding wilderness. The hotel adapts seamlessly to the surrounding terrain, and the floor-to-ceiling windows of each hotel room allows you to become one with the fell scenery that opens before you. The hotel's suite and its sauna offer an unobstructed panoramic view directly to the famous Saana-fell. When skies are clear, you can also admire the Northern Lights from all hotel rooms. Kilpisjärvi is one of the best places in Finland and the Nordics to see the Northern Lights, thanks to its low light pollution and optimal location.
Kilpisjärvi can be reached from Helsinki with direct flights to Tromso (TOS), Kittilä (KTT) or Rovaniemi (RVN), and continue from there by rental car, private transfers or public bus connection.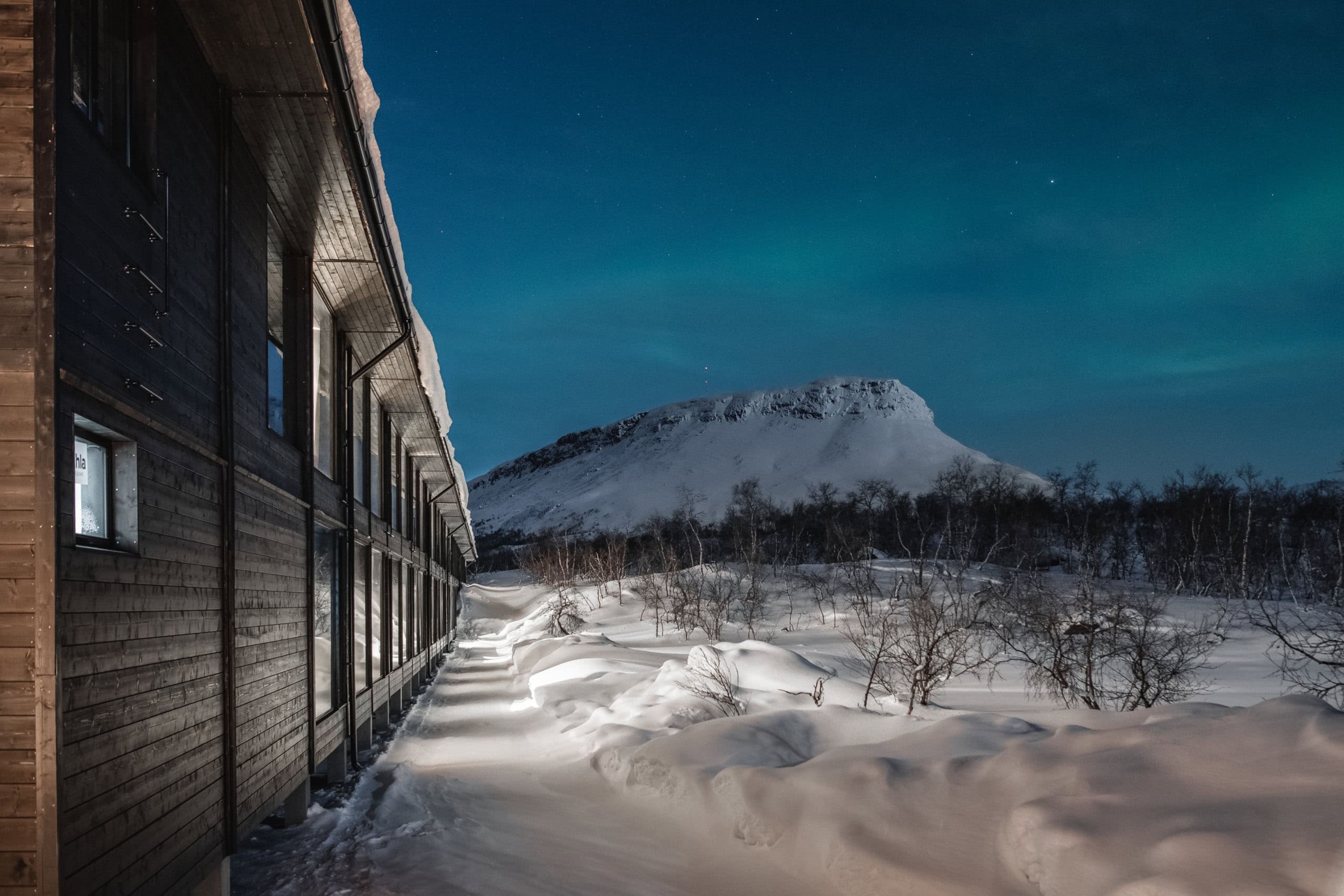 Hotel restaurant in a scenic location

The views from the new Ravintola Rakka stretch from Ailakkavaara to the Saana-fell. Almost all the walls are glass, so there are enough window tables for several diners at once. "The menu is inspired by the surrounding nature, Finnish food culture and the proximity of the borders of the three countries. For example, the menu includes Finnish trout, Norwegian-style lamb and also dishes suitable for special diets such as vegan and gluten-free. Our restaurant welcomes everyone visiting Kilpisjärvi", says Susanne Hulbekkmo, Development Director of Santa's Hotels.