Do you believe in Santa Claus?
Santa's Hotels is one of the leading hotel companies in Lapland. Our family-owned hotel chain offers accommodation experiences and restaurant services in Rovaniemi, Saariselkä, Luosto, Kalajoki, Levi and Kilpisjärvi.
Santa's Igloos Arctic Circle is located in Santa Claus Village on the Arctic Circle Rovaniemi. We have one restaurant, a lobby bar, a cozy reception area and 71 Premium glass igloos.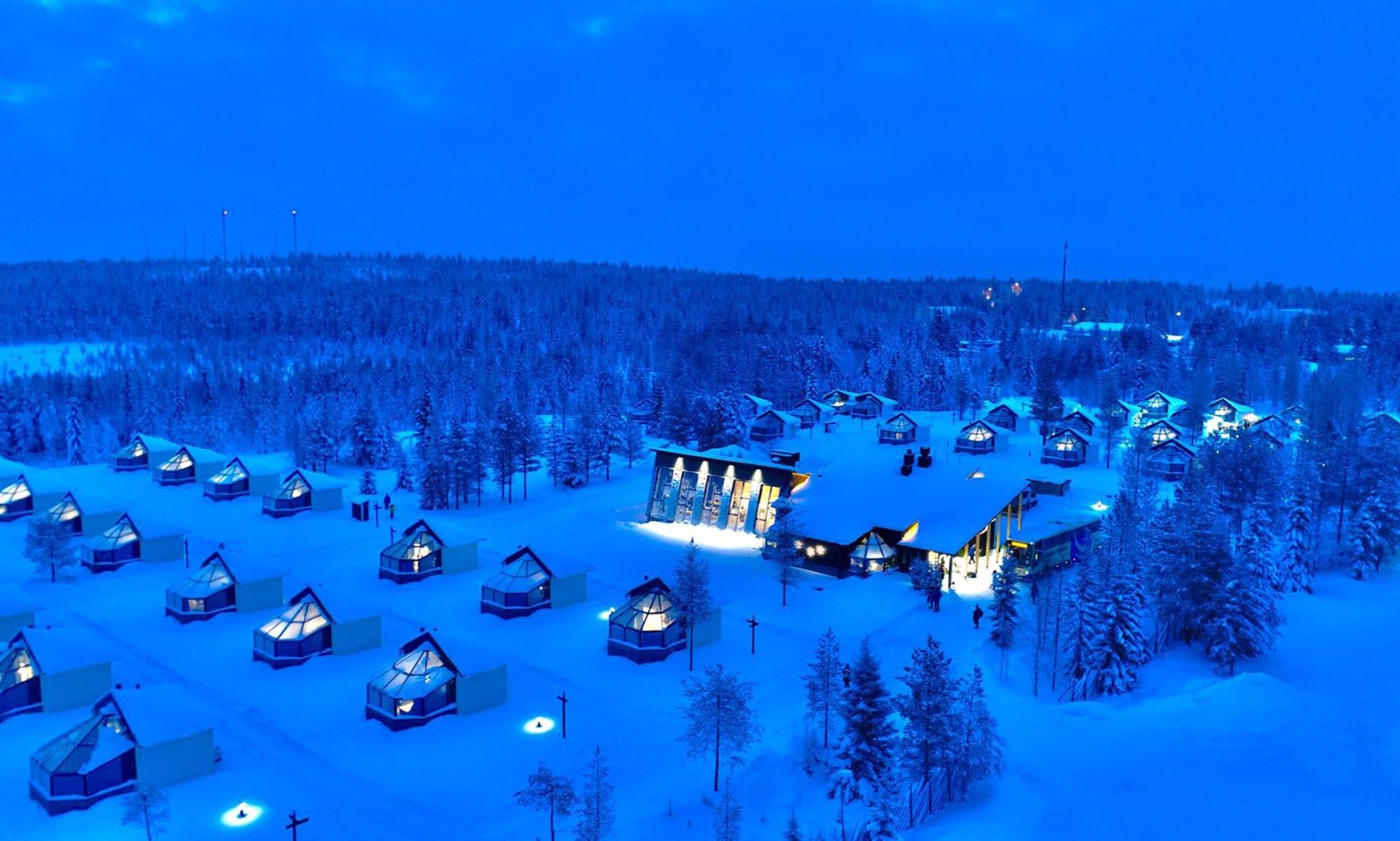 We are now looking for a Concierge
As a Concierge, you will be responsible for assuring the highest caliber of guest experience for all of our guests. The Concierge must have excellent information on community events, area attractions, entertainment, shops, restaurants, travel and local businesses. The Concierge must have the ability to assist all the guests in making reservations and giving correct, insightful, unique vacation advice. You will assist our Guests with class and style as they plan their dream stay.
Daily Tasks include:
The Concierge will ensure timely and seamless service when dealing with guest requests, providing proactive, knowledgeable, engaged service to all guests.
Advise guests of points of interest in the surrounding area
Assist guests in confirming airline tickets, making restaurant reservations, arranging tours, and making transportation arrangements.
Ensure desk, lobby, hotel entrances, and baggage area are kept clean and tidy at all times
Coordinate with the Front Office/Reception to foresee future VIP arrivals and departures
Maintain the image of the highest standards within the hotel at all times
Maximize the additional sales such as excursions
Maintain amicable and cooperative working relations with all other departments
To be successful as our new Concierge you:
Are eager to learn and take pride in your work.
Are reliable, have a flexible mind-set and you like to smile.
Seek to work in a beautiful environment where you constantly meet new people.
Have proven experience as concierge, in customer service or relevant role – this is seen as an advantage
Have excellent knowledge of the surrounding area
Must be able to handle a multitude of tasks in an intense, ever-changing environment while remaining calm and collective
We look for people with high integrity, a positive and flexible mindset.
Requirements
Excellent written and speaking communications skills in both English and Finnish. Other languages are advantage
Experince with Opera Cloud Reservation system is seen as a plus
Education in tourism field is a plus
2 years of previous experience as Hotel Concierge, customer serves or relevant role
Ability to work under stress
Being a member of Les Clefs d'Or is seen as a big plus
We offer:
Responsible and interesting position in a unique, international environment
A chance to learn/develop new skills for your future career in the hotel industry
Santa's Hotels' chain benefits
A positive environment to support your best performance
A working contract with full time
---
HOW TO APPLY:
As a family owned business aspiring to create a home-like environment we welcome all of our guests and staff with open arms just as they are. So, just be yourself and send your application to suha.yesilyurt(at)santashotels.fi
More information: Mr Süha Yesilyurt +358 40 821 7933, suha.yesilyurt(at)santashotels.fi
Title: "Concierge"