Stay in our brand new design hotel in Kilpisjärvi for 3 nights, save 15% from semi-flexible rate.
Check-in to nature
The design of Santa's Hotel Rakka was inspired by the surrounding wilderness. The hotel adapts seamlessly to the surrounding terrain, and the wall-sized windows of the new hotel rooms offer a direct view of the fell scenery. The hotel's suite and the suite's sauna offer an unobstructed panoramic view directly to the Saana fell.
In clear weather, between late August and April, you can also admire the northern lights from the rooms. Kilpisjärvi is one of the best places in Finland to see the northern lights thanks to its low light pollution and optimal location.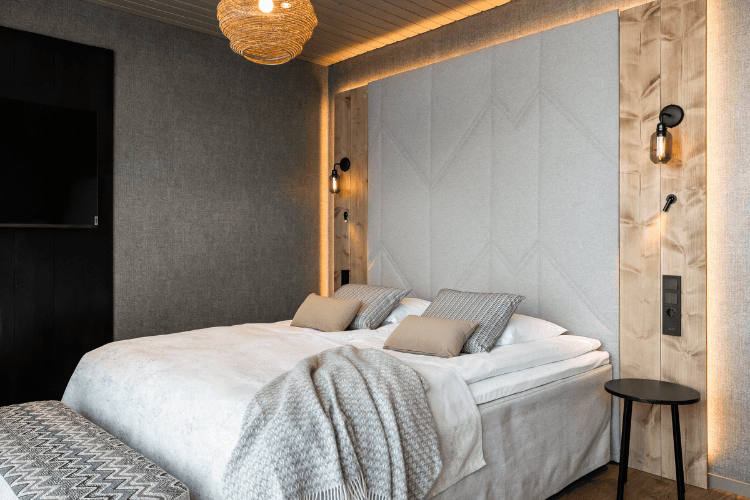 Kilpisjärvi can be reached from Helsinki by direct flights to Tromsa or Kittilä, from which you can get to Santa's Hotel Rakka by rental car or bus connection, for example.
Panorama restaurant
The views from the new Ravintola Raka stretch from Ailakkavaara to the Saana fell. Almost all the walls are glass, so there are enough window tables for several diners at once. The menu is inspired by the surrounding nature, Finnish food culture and the proximity of the borders of the three kingdoms. The list includes Finnish trout and Norwegian-style lamb for example, but also meals suitable for vegan and gluten free diets.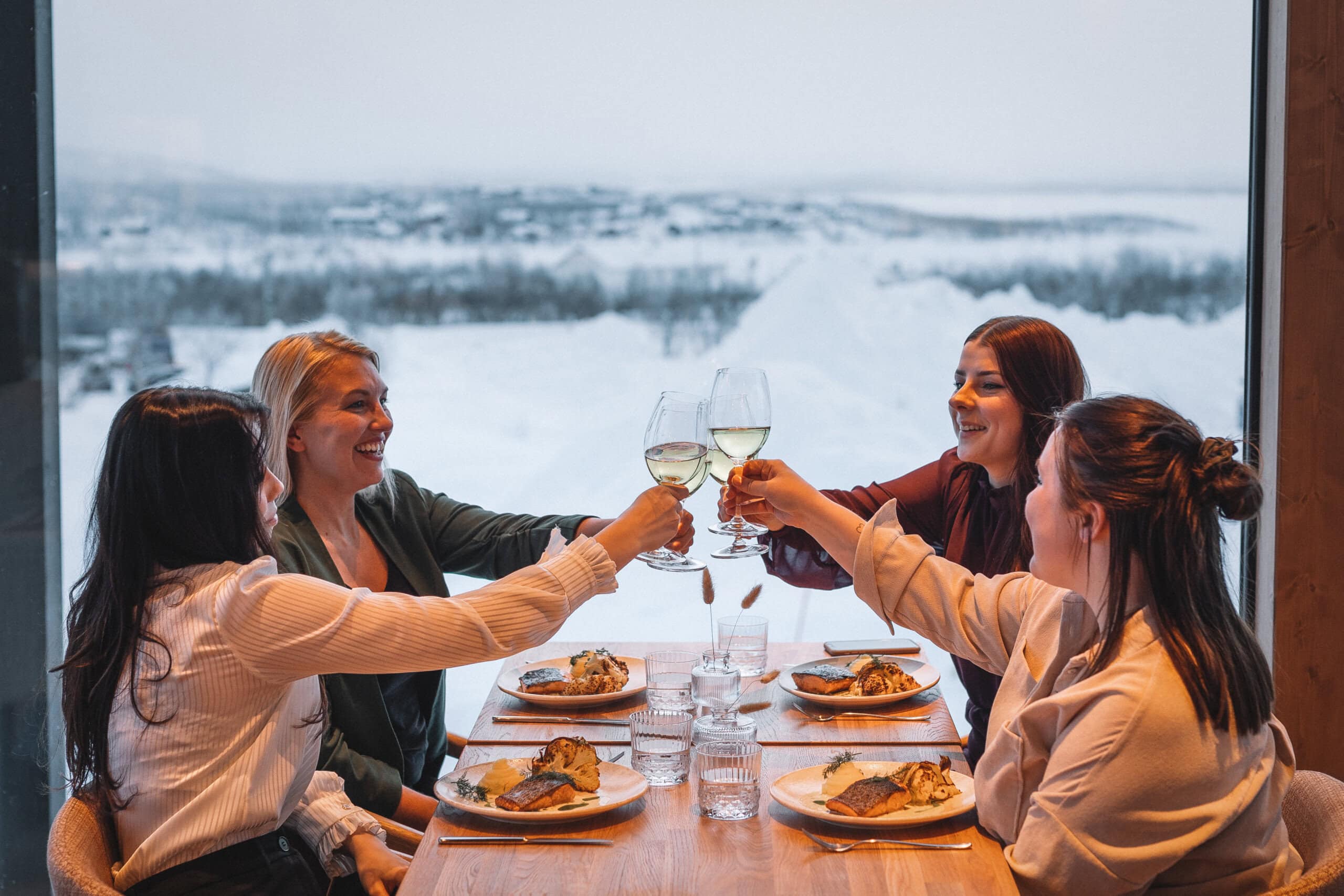 Pet friendly rooms!
Our new hotel also has pet-friendly rooms! Please book your pet room directly from the sales service:
+358 400 102 200
kilpisjarvi(at)santashotels.fi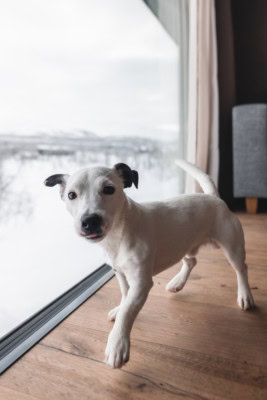 The offer is valid for hotel room reservations from May 9 to June 14, 2023, subject to availability.
Cancellation policy for semi-flexible rate: Free cancellation 30 days before arrival date. The arrival and departure date can be changed free of charge within one (1) year from the original date of arrival. Changes must be made no later than 7 days before arrival. If the room price is higher for the new reservation dates, the difference will be paid upon check-in. If the room price is cheaper during the new booking dates, the difference will not be refunded. Cancellations made less than 30 days before arrival will be charged a 100% cancellation fee.